The implementation of our programmes are guided by policies which refer to relevant sustainability standards and applicable laws and regulation.
We use Roundtable on Sustainable Palm Oil (RSPO) and Indonesia Sustainable Palm Oil (ISPO) certification as a part of how we deliver our Sustainable Palm Oil Policy 2017.
Our Sustainable Palm Oil Policy 2017 will supersede IndoAgri Sustainable Palm Oil Policy 2013 and Palm Oil Sourcing Policy 2014. Furthermore, IndoAgri Responsible Supplier Guidelines 2014 will be replaced by the enhanced guidelines that will be applied immediately to all IndoAgri's CPO suppliers in line with this policy.
Our Sustainable Palm Oil Policy 2017 is applicable to all IndoAgri palm oil operations, including our plasma smallholders and third party suppliers from whom we purchase crude palm oil (CPO) for our refineries. Underpinning this policy are the following core commitments to ensure traceable and sustainably produced palm oil:
No deforestation and conservation of High Conservation Value and High Carbon Stock areas
No planting on peat regardless of depth
No burning on land clearing
Respect for Human Rights including Free, Prior and Informed Consent.
Sustainable Palm
Oil Policy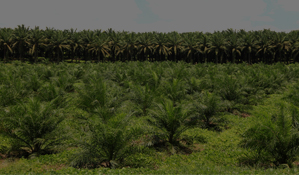 Code of Conduct